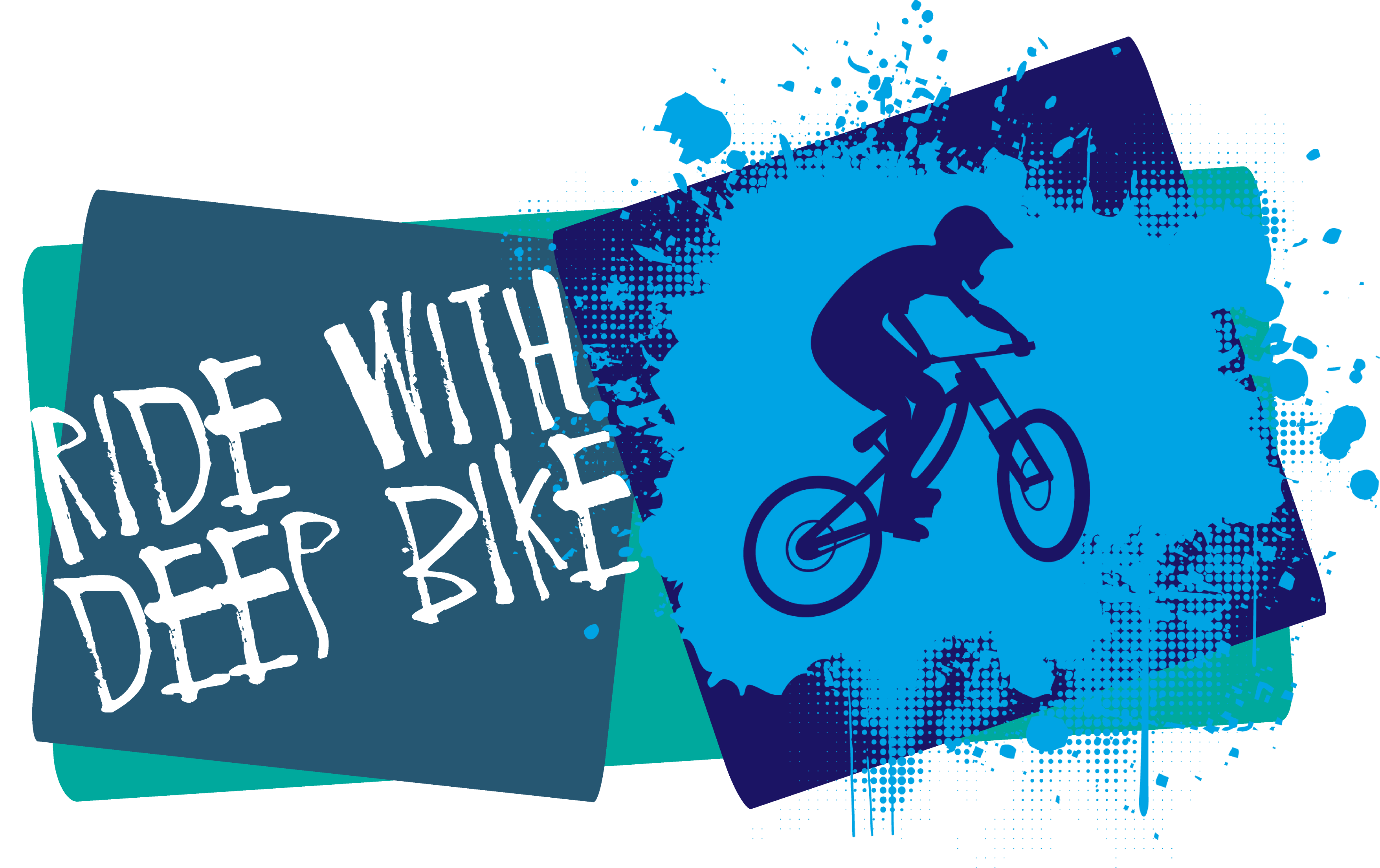 Siamo un'Associazione Sportiva Dilettantistica, amanti dello sport, della natura e principalmente della mountain bike.
Puoi trovarci principalmente in Liguria: a Genova, Rapallo, Sestri Levante, Deiva Marina e Levanto
DEEPBIKE
We are an amateur sports association, we love sports, we love nature, wilderness and mainly mountain biking.
You can find us in Liguria: Genova, Rapallo, Sestri Levante, Deiva Marina and Levanto.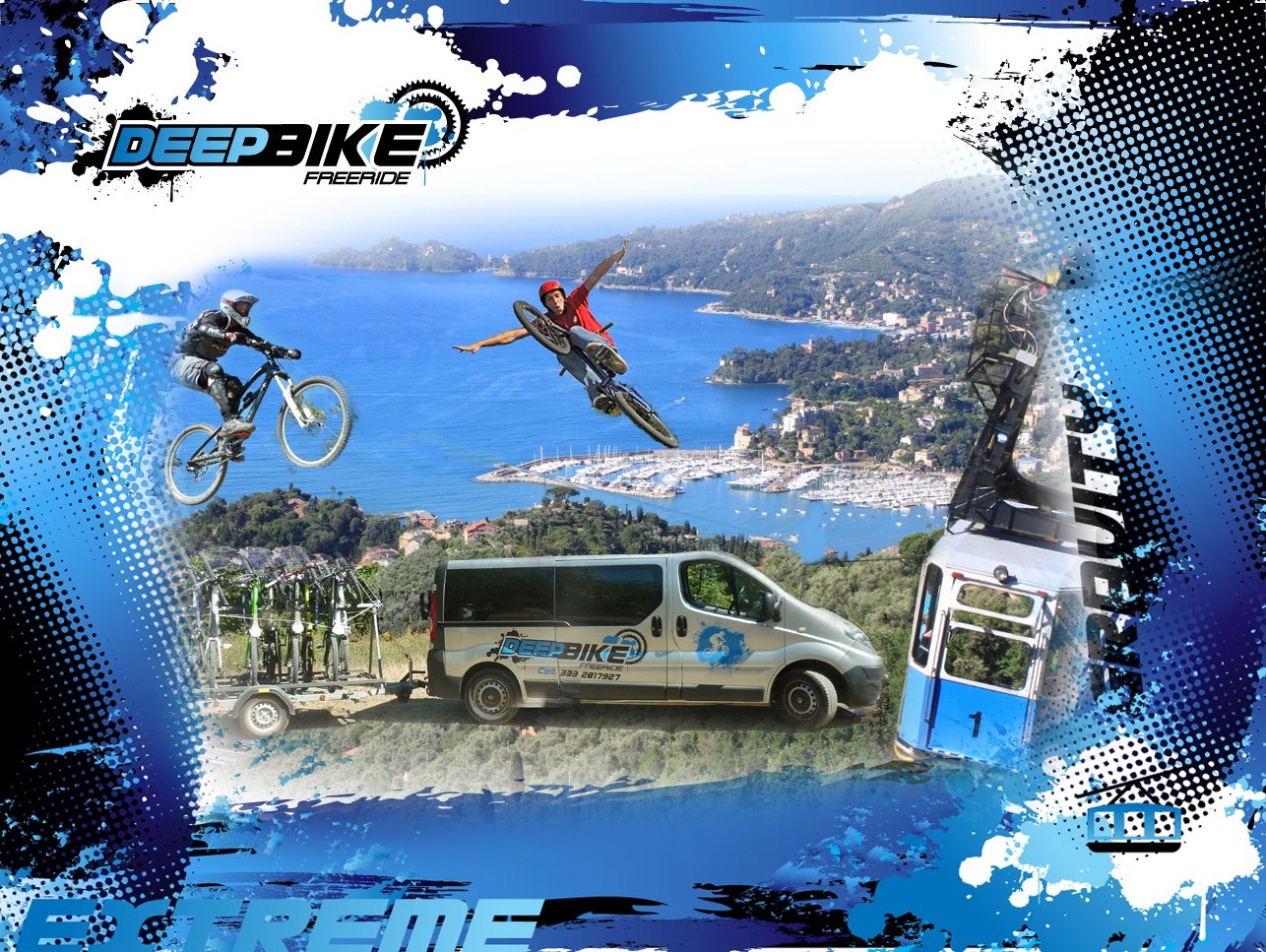 ---
Le nostre attività:
– BIKE SHUTTLE: servizio di trasporto verso i più importanti punti di partenza dei percorsi mountain bike in Liguria. Le risalite vengono effettuate presso Sestri Levante, Bracco/Levanto, Rapallo, Genova.
– FUNIVIA E SENTIERI: gestione e manutenzione dei sentieri dedicati alla mountain bike presso Rapallo. Collaborazione con la funivia presente in loco per garantire il servizio di risalita.
– STAGE DI GUIDA MOUNTAIN BIKE: stage di mountain bike in base al livello dei partecipanti (principiante, base, intermedio e avanzato ).
– ENDURO TOUR: escursioni guidate nel vasto territorio ligure, da Portofino alle Cinque Terre, dai forti di Genova a Finale Ligure.
– AREE ATTREZZATE: campo scuola MTB per tutte le età, pump track.
– ISTRUTTORI/GUIDE: all'interno dell'associazione sono presenti guide mountain bike certificate e munite di regolare attestato BLS-D (Basic Life Support-Defibrillation).
– ESIBIZIONI BIKE TRIAL: organizzazione di eventi di bike trial e freestyle grazie alla collaborazione con l'atleta Diego Donadonibus.
– MAGLIA TECNICA: disponibilità per tutti gli associati di maglia tecnica DEEPBIKE a manica lunga e corta personalizzata.
Our activity:
BIKE SHUTTLE: valet service to the most important starting points of mountain bike trails in Liguria. Uphills are mainly towards Sestri Levante, Bracco/Levanto, Rapallo and Genova.

FUNICULAR RAILWAY AND PATHS: management and maintenance of trails for mountain biking towards Rapallo. Collaboration with local Funicular railway to guarantee full service.

MOUNTAIN BIKE LESSONS: apprenticeship of mountain biking based on participants' level (beginner, basic, intermediate, advanced).

ENDURO TOUR: guided tours throughout the big Ligurian area, from Portofino to Cinque Terre, from the strongholds of Genoa to Finale Ligure.

EQUIPPED AREAS: MTB school camp for all ages, pump track.

INSTRUCTORS/GUIDES: within the association, you can find mountain bike instructors with BLS-D (Basic Life Support-Defibrillation) certified training.

BIKE TRAIL EXHIBITIONS: organisation of bike trail and freestyle events in collaboration with athlete Diego Donadonibus.

TECHNICAL OUTFIT: availability for all associates of DEEPBIKE Technical sweater, with long and short sleeves, customised.
---